Passage


Solo exhibition
3.-28.12.2014
Sculptor Gallery, Helsinki
During recent years I have turned towards 3d computer graphics in order to elaborate a new language generated by computer software. With 3d computer graphics I compose forms and designs that are "unmakeable" by hands. Ideas for my sculpture come from everyday life. I take photos of people, draw their silhouettes and 3d model them to sculptures. That produces surprising forms as metaphors for human condition.
Mesh, 2014
Materials: 2d printed digtal drawing on silisec under acryl
Size: H 1200 x D 800 x D 20 mm
Place: Wihuri collection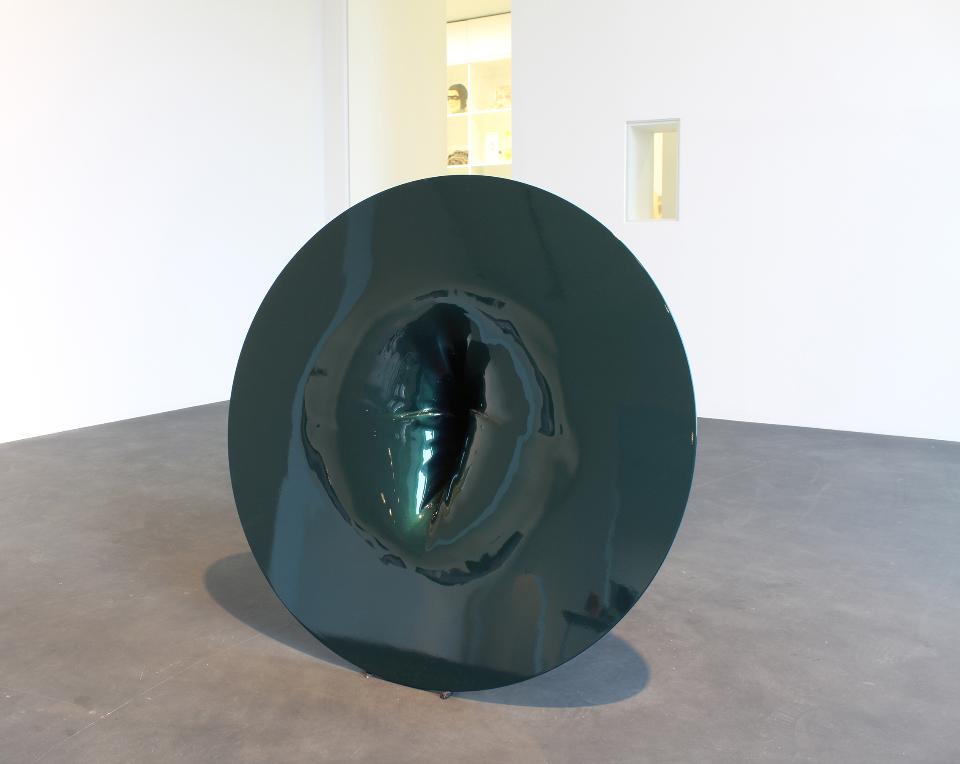 Abyss
In the Abyss sculpture a human figure is crushed through a black hole. The human figure in the abyss is simulating Leonardo da Vinci's drawing of Vitruvian Man. Leonardo's picture represents a cornerstone in attempts to relate man to nature. During the Renaissance it was believed that the workings of the human body to be an analogy for the workings of the universe. In my Abyss sculpture man disappears into an unprecedented darkness.
Year: 2014
Materials: Alumium and gun spray painting
Size: H 1000 x D 1000 x W 1000 mm
Place: Wihuri Foundation collection at Rovaniemi Art Museum
Fall
Year: 2014
Materials: 3d printed PLA and car spray painting
Size: H 600 x D 150 x W 130 mm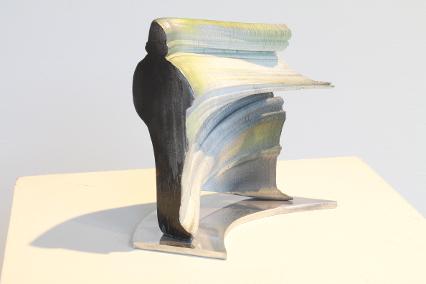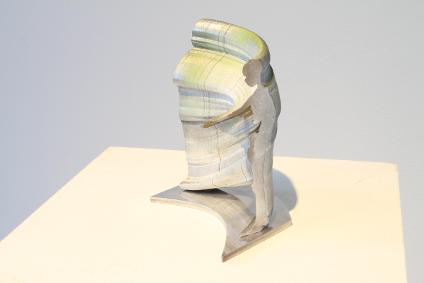 Skeleton man
Year: 2014
Materials: 3d printed PLA and car spray painting
Size: H 160 x D 80 x W 120 mm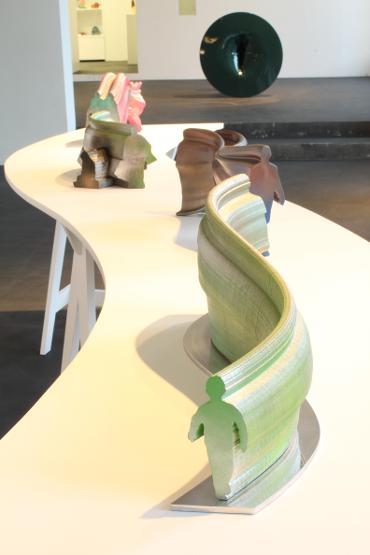 Boyman
Year: 2014
Materials: 3d printed PLA and car spray painting
Place: In private collection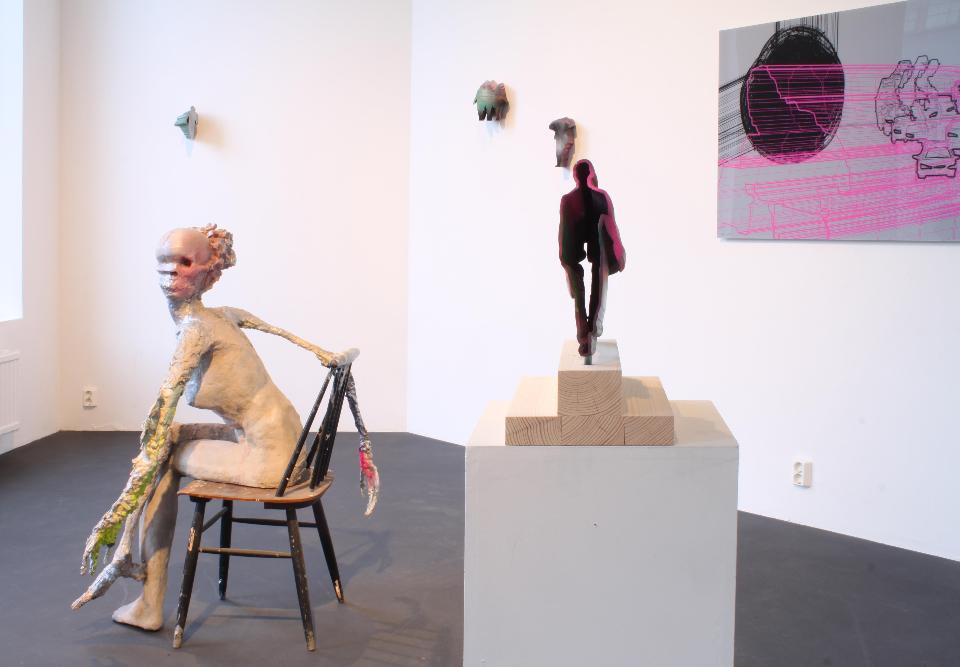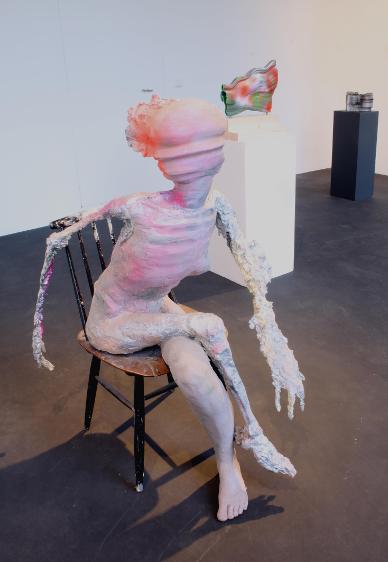 Chairwoman
Year: 2014
Materials: Epoxyresin and car spray painting
Size: H 1300 x D 800 x W 1000 mm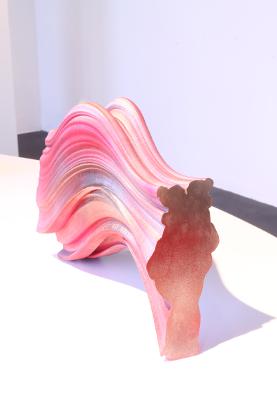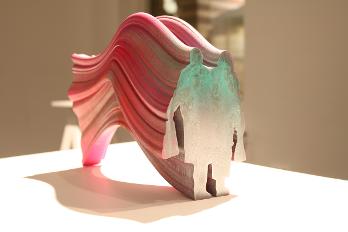 Getting married
Year: 2014
Materials: 3d printed PLA and car spray painting
Size: H 180 x D 300 x W 120 mm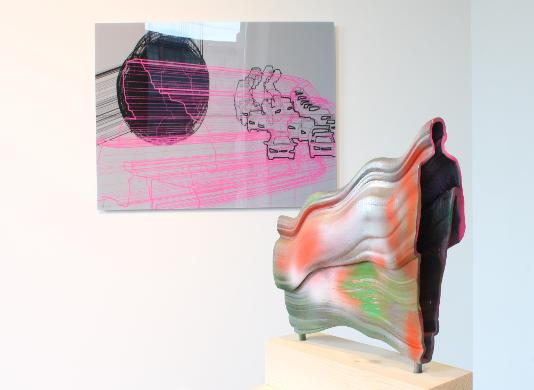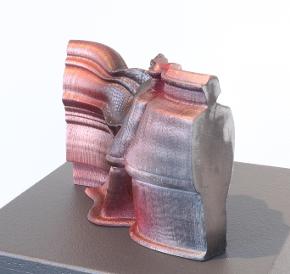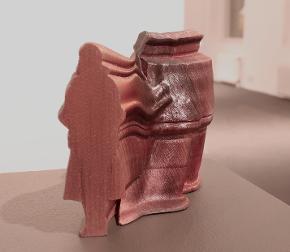 Filmnoir
Year: 2014
Materials: 3d printed PLA and car spray painting
Size: H 170 x D 240 x W 60 mm
Palce: Private collection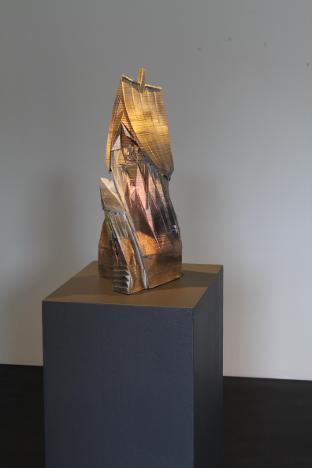 Bold as Gothic
Year: 2014
Materials: 3d printed PLA and car spray painting
Place: Finland's Art Association´s lottery prize collection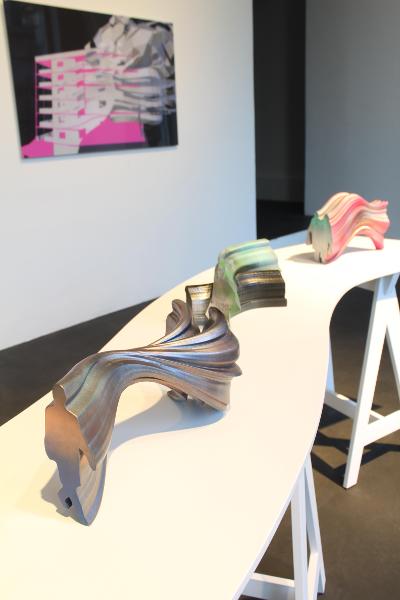 1:2
Year: 2014
Materials: 3d printed PLA and car spray painting
Pace: Private collection